Today I thought it would be fun to have a walk to the field near our house and see if we could pick up the wireless network from the antenna you see above. It's a flat panel type aerial with about 16dbi of gain. Feeding this via a length of Andrews LDF-450 coaxial cable is a Meraki indoor unit, it's one of the older type with an external aerial connector fitted. The aerial is mounted on top of a 30 foot pole on the side of our garage. It needed some slight adjustment so it was pointing the right direction.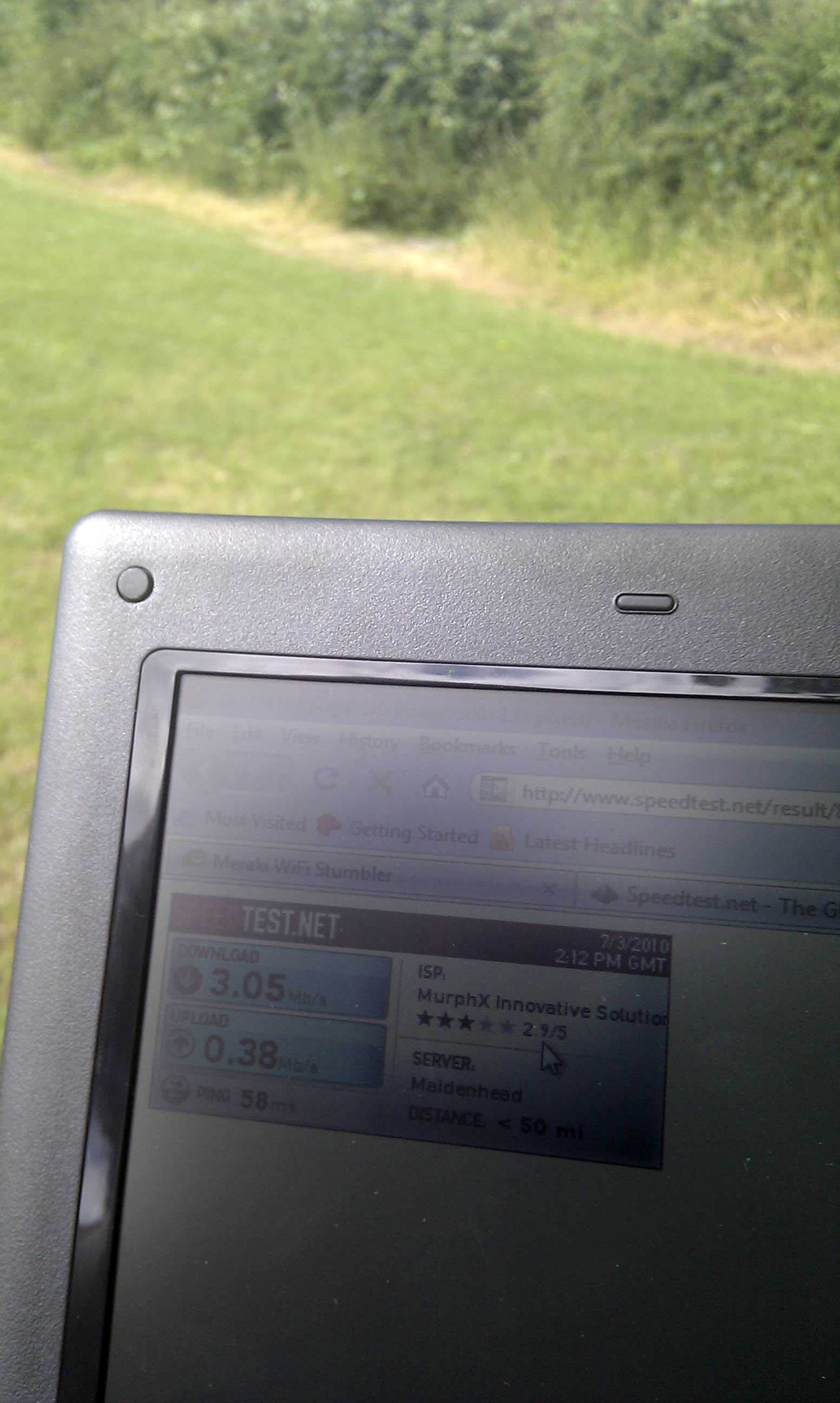 We walked to the field and then on about further 100 metres, so the total distance from the antenna was maybe 300 metres. We picked the signal up fine, my Son ran a speedtest on his netbook and we got a respectable 3Mb/s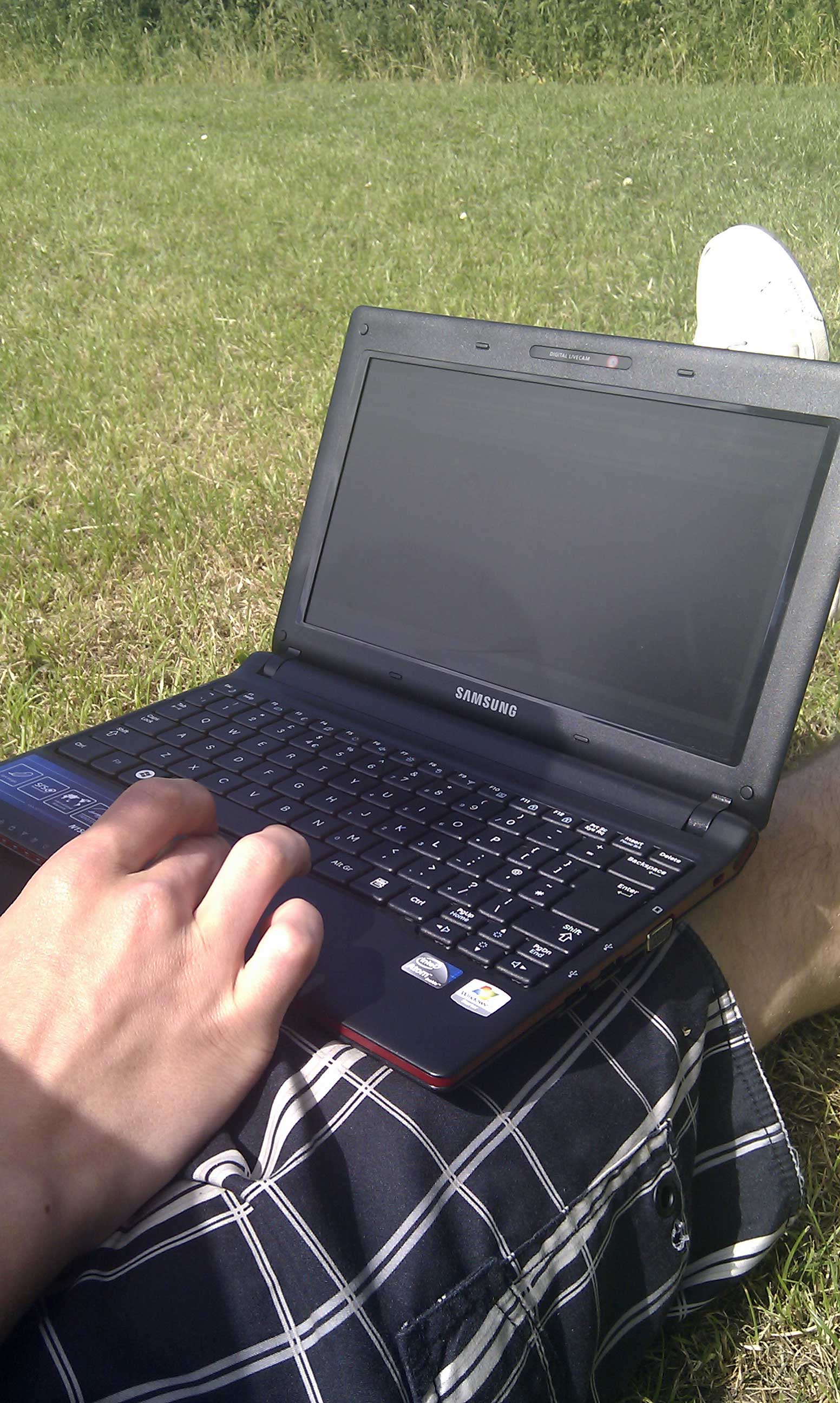 We then sat down, enjoyed some radio via iPlayer and watched a little YouTube, all worked very well!